College recruitment videos play a significant role in the recruiting process. Most importantly, they help the high school baseball players secure recognition by college recruiters. Both in Canada or in the United States.
At the Inside Performance facility, we have made hundreds of recruiting videos. We are in constant communication with college coaches and recruiters. As a result, we have a great feel for what is necessary to be showcased in a recruiting video.
We can combine your pitching or hitting video with a specific position skill (catcher or infield position). Furthermore, we can provide up to three or four different angles. Including various speeds of video to give coaches and recruiters a balanced look at your skill set.
So, if you are looking to play baseball at the college level, Inside Performance should be your only choice to establish your college recruitment video. From the actual video work, to editing and packaging. And finally, to launching your video on the Inside Performance YouTube network and the Inside Performance Twitter feed.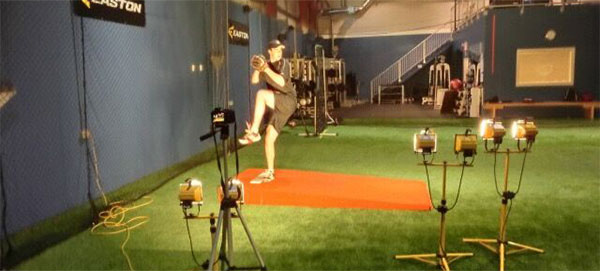 Spring, Summer and Winter Camps
Our camps are the perfect opportunity to tune up your baseball skills either before, during or after the ball season. Young baseball players will work in small groups with our highly qualified coaches.  Our camps are four days of hitting, fielding, pitching, throwing.
Hitting Clinics
Pitching Clinics
Skills Clinics
Inside Performance offers many options to develop your skills as a player. One on one training and group sessions available.  
Inside Performance Facility
Our state of the art facility is equipped with retractable netting to create instant multiple batting / pitching cages with over 4,500 sq ft of indoor field turf for baseball, soccer, field hockey, football or dry land training year round. Our high performance…